Untap Link allows users to enter data direct from Untap into existing spreadsheets.
To do this first login and then select uGet from the main Menu dropdown.
To insert a value into a spreadsheet use the dropdowns to configure the data point you want to bring in as follows;
Company - The company the KPI belongs to
Target/Actual - Select if you want the target or actual value
KPI Name - Choose the name of the KPI
Date - Select the date for the value
Period Type - Whether this is for the month alone, the year to date (YTD), or the Last Twelve Months (LTM)
Once happy with the variables, select the cell you would like to enter the value into, then click Insert. This will insert the value into the desired cell.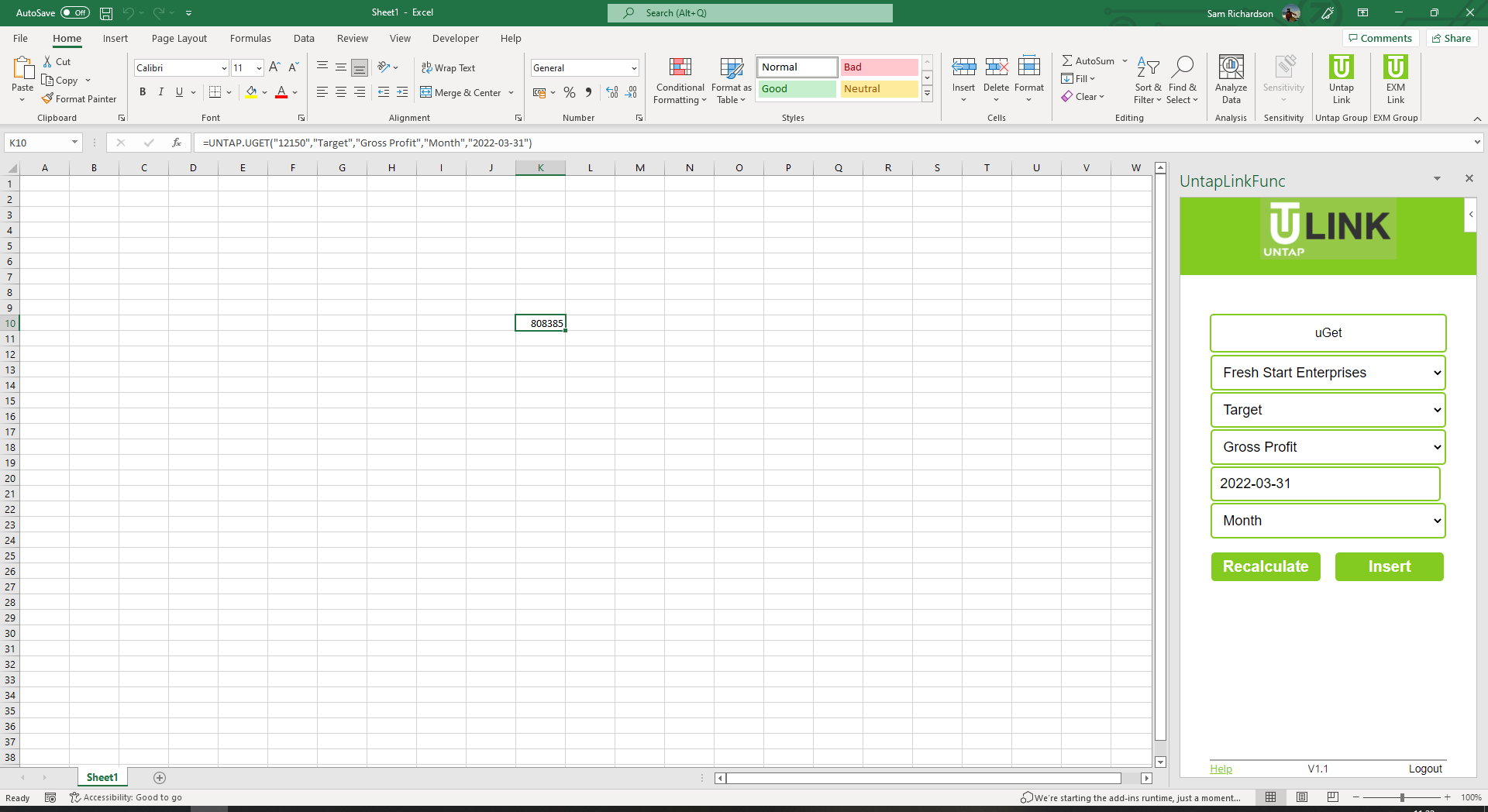 Each value that has been inserted through uGet has a corresponding formula, select the cell to see the formula and make any adjustments, including using cell references to extrapolate the data, as required.

For example, Iif your spreadsheet has a period value as a header (such as a period end date, or similar), this cell reference can be inserted into the formula provided by the uGet Function, and then copied across to build up a monthly value for a specific KPI very quickly. This process can also be applied if you have the list of KPI names, by using the KPI name as a variable in the formula.