Our Excel add-in is now available on the Microsoft Store, bringing you a more convenient and secure experience.
To Install the Add-in from the Microsoft Store:
Open Excel and click on the "Insert" tab.
Go to "Get Add-ins" and search for Untap add-in.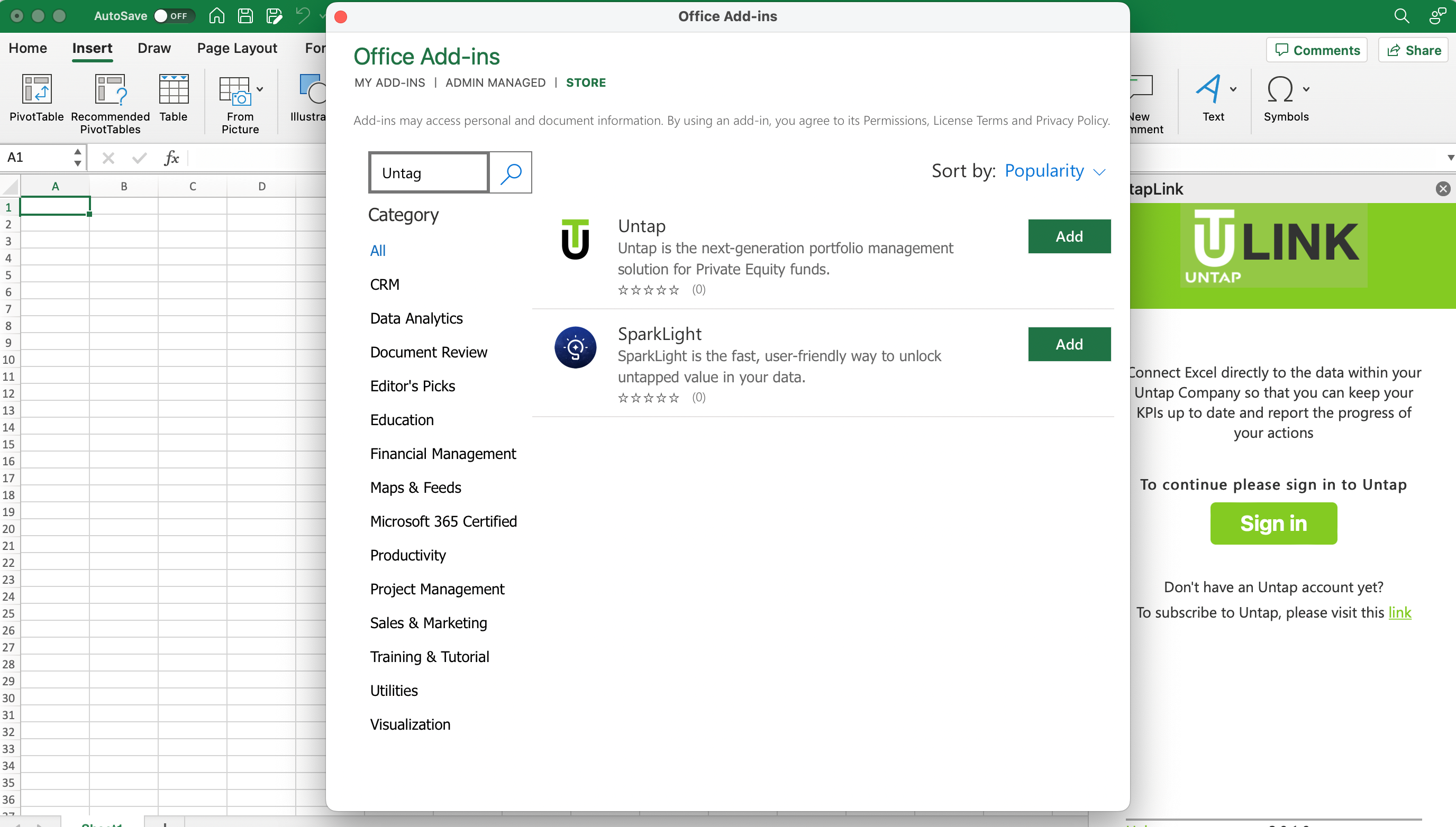 Click "Add" to install it.
That's it! By moving to the Microsoft Store version, you'll enjoy automatic updates, enhanced security, and simplified installation.