Untap Link allows users to update their Actions via Microsoft Excel.
Once logged in, select the Update Actions item from the main menu dropdown.
If you are part of Multiple companies select the company you wish to use, in most cases this will automatically be selected for you.
The actions that you are responsible for will then be retrieved from Untap and displayed in a new sheet.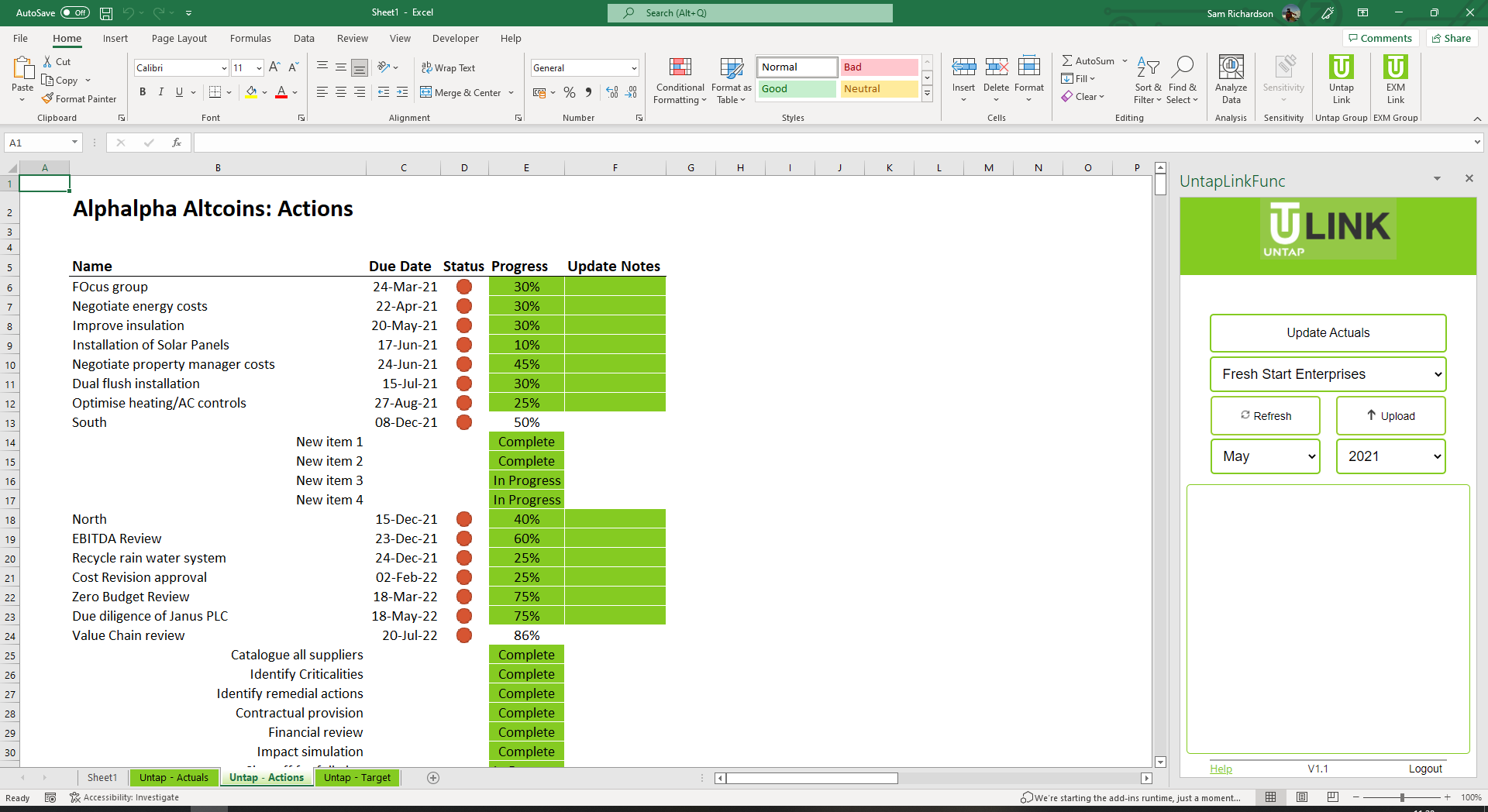 Informational columns include the name, due date, status, and where applicable checklist items.
Cells highlighted in Green are editable.
Where an action has checklist items the progress is not editable, and it is the checklist items that need to be modified, the options for these are In Progress or Complete.
Once you are happy with the data entered, click upload to update Untap. Any errors will be highlighted in the dialog box.