The Untap Plugin can also be managed through your Microsoft 365 admin centre
https://admin.microsoft.com/Adminportal/Home?source=applauncher#/Settings/IntegratedApps

Untap can supply a file for you to upload as a custom app, making it very easy for you to manage and control who uses the plugin.





Simply click on the app and a window will appear on the right hand side allowing you to manage the users or update all users to a new version.

When you click on edit users you will see the plugin can be given to specific individuals, the entire organisation or any groups managed in Microsoft 365.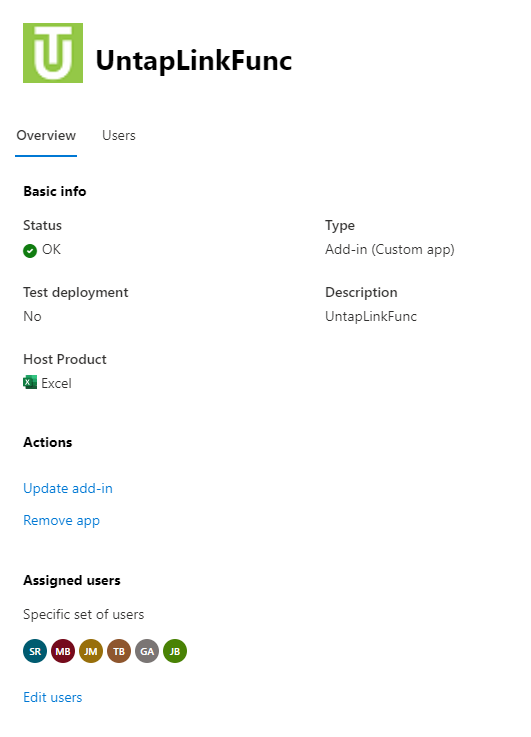 Once your users have access to the plugin, they need to check it is visible for them within Excel. If they can not see Untap when they open a blank workbook, they need to right click in the ribbon and select "customise the ribbon".




Change the drop down on the left hand side to "All Tabs".
Under Main Tabs > Home you should see "Untap Group".
Select this option, click Add >> to move this to the right hand side and click OK.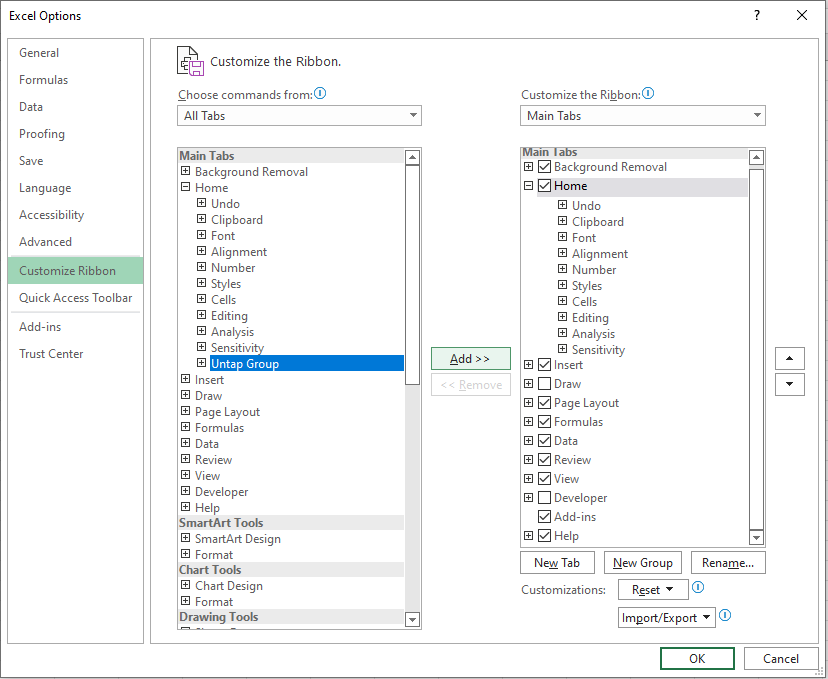 Now the user will have the Untap plugin shown in their ribbon to access whenever needed.