Example of Approvals tab: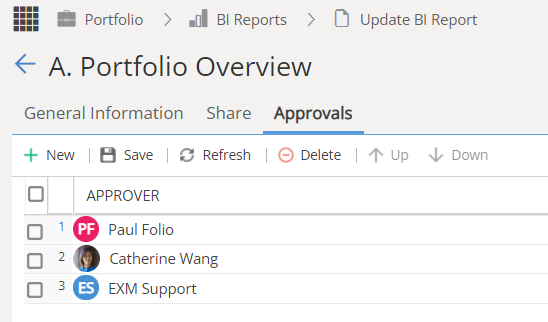 Read more about the BI report approval process.
Read more about how to set up BI report approval.

Click + New to add an approver to the list.
You have one or multiple approvers.

Save whenever changes are made.

Use the checkboxes on the left hand side of the approvers and then click Delete to remove them from the list, remember to Save any changes.

If you have multiple approvers in the list, you can check the box next to a single user and then the Up and Down buttons will become available to change the order, remember to Save any changes.