From the Portfolio > BI Reports list screen, you will see a cog icon on the top right for "Report Approval Setup". Click on this button to open a pop up, mark the check box to use approvals and select a Report Admin from the dropdown list.
Note: The report admin is responsible for configuring the dates for the report cycles, e.g. monthly or quarterly.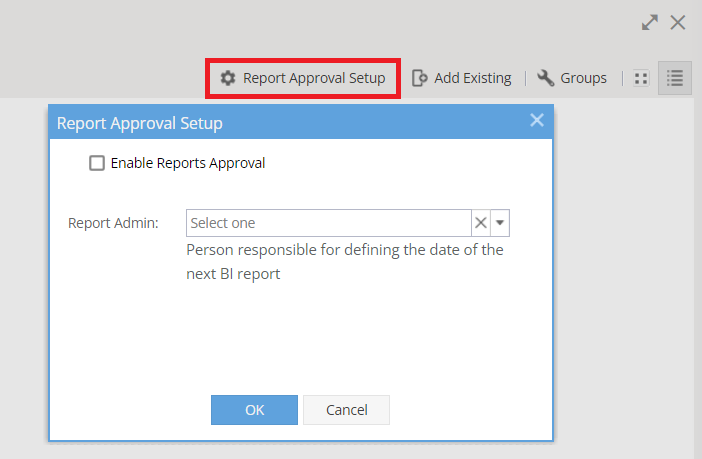 From the BI Reports List, click the cog icon for a report you wish to configure approvals for.




On the General Information tab, select a Report Owner and click Save.
Note: A Report Owner must be selected for the report approval process to work.




On the Approvals tab, you can now set up the Approvals to be a single person or at multiple levels. Click + New to add a new row, the drop down list will only show Portfolio level users of UNTAP.
Once you are happy with the Approvals, remember to Save your changes.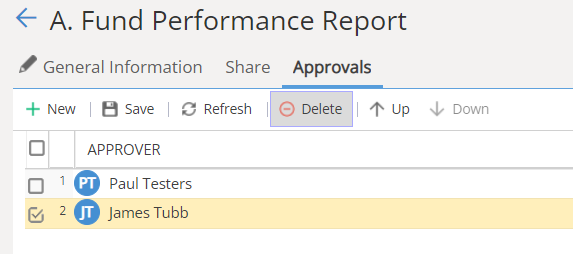 Note: The Up / Down options to change the approval order will only be available once two or more rows have been added.


Approvals have now been configured - these steps can be repeated for multiple reports, if required.