Example of a BI Report: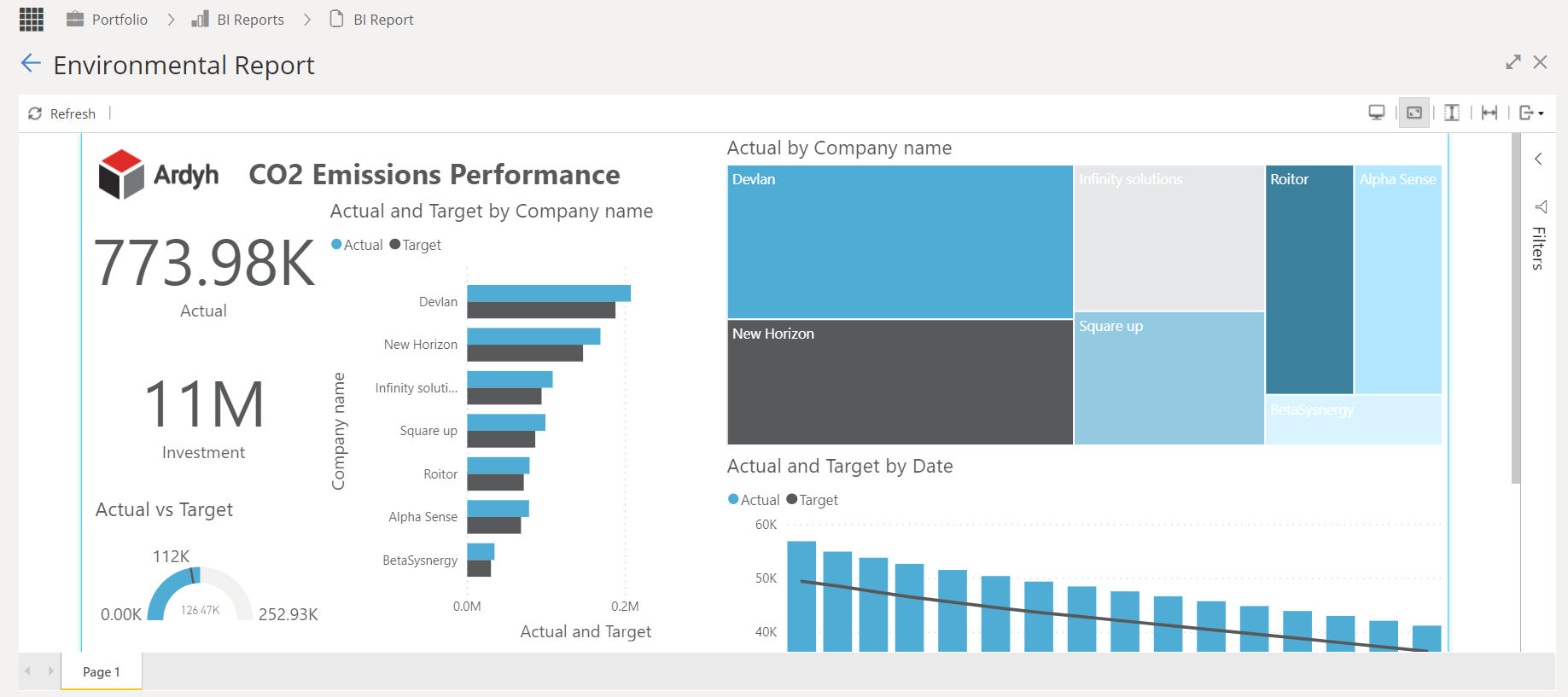 More information about each button / section on this screen:

Back


Returns to the list of available BI Reports
Expand Screen



The arrow icons make the menu down the left hand side of the page invisible to

maximise

the space available to display the reports.




When you use the button again the menu will reappear.

Close Window



Use the X to

close the page

(the main screen will show blank).




Choose a sub-menu from the left hand side to load a page.

Refresh


Looks for any

updates

to information displayed on the page.

Full
Screen



Displays the BI Report using the

entire screen.

Hover your mouse at the top edge of the screen to get an X


or press the

ESC

key to return to the normal view.




Actual
Size


Default View (when Full Screen, Fit to Height
or Fit to Width options not being used).

You may need to scroll to view all of the report information.


Fit to
Height



Alters the view of the report to fit to

height,
removing the need to scroll up and down.

Fit to
Width



Alters the view of the report to fit the

width,
removing the need to scroll left to right.

Export



Gives you the option to export the BI report as a

PDF

or

Powerpoint (ppt) file.


Keep an eye on the top left of the screen for the export progress:


Once the export is available you will see a link to download the file:


Note: If you refresh

or

leave the page the Download link will disappear.
You can export the data again to create a new link.


Filters


If you do not need to see the filters, use the arrow icon.
This will collapse the filter panel and give your report more space to display.

The Filters being applied may show as blank

To see which filters are being applied, you need to select a Visual first:

You will then change filters e.g. Date Range to alter the data shown in the visual.
Remember to click Apply filter (bottom right) to update the visual.
The eraser icon allows you to clear the filter.