Note: The details for a user can easily be edited via Portfolio > Teams.

Example of Overview screen: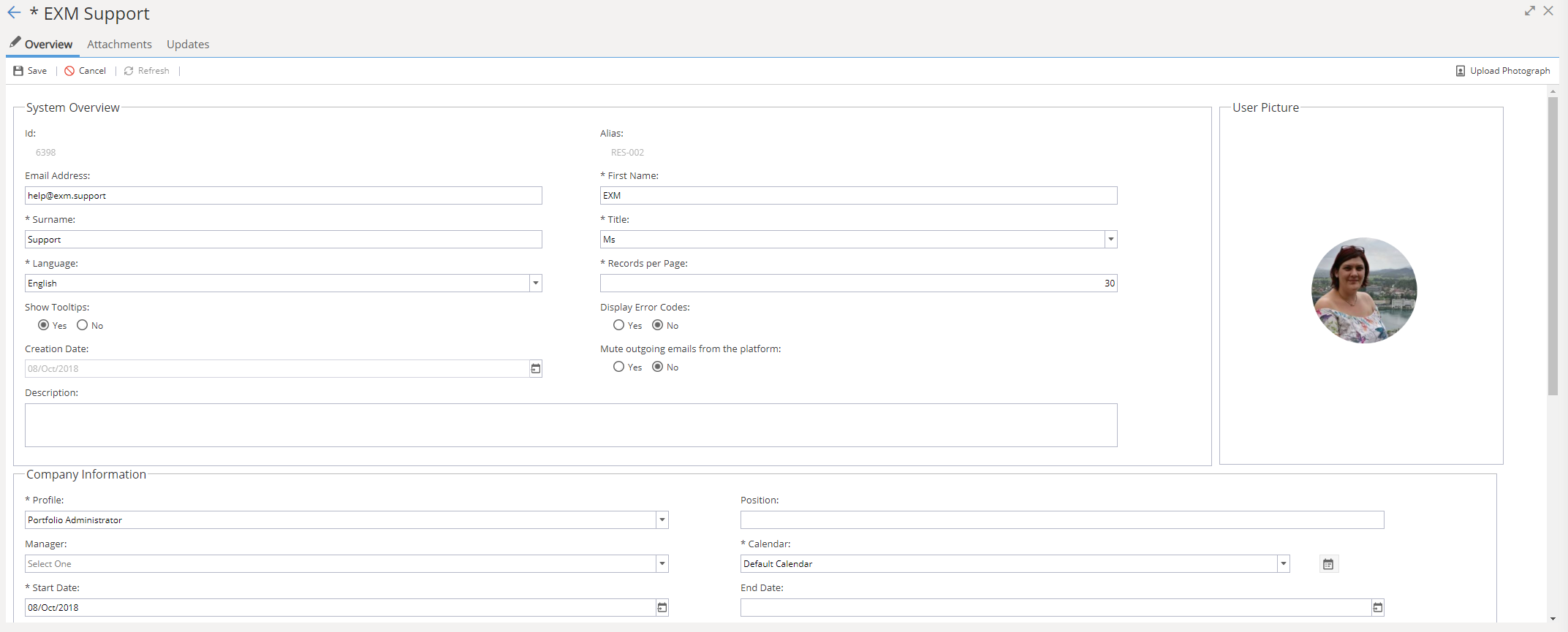 More information about each button / section on this screen:
Back Arrow


At the top left of the screen, this takes you to the Users screen.
Expand Screen


The arrow icons make the menu down the left hand side of the page
invisible to

maximise

the space available to display the details.
When you use the button again the menu will reappear.
Close Window


Use the X to

close the page

(the main screen will show blank).
Choose a sub-menu from the left hand side to load a page.
Save



Click the

Save

button on the top left to keep any changes.

Cancel


Cancel

any unsaved changes made to the Share tab.

Refresh



Looks for any

updates

to information displayed on the page.

Upload
Photograph



Further details provided in the

User Picture

section below.
The Overview tab is broken down into several sections:
System Overview

User Picture

Company Information

System Overview:



Double click to be able to edit the email address, name or title of a user.
The other settings are system options e.g. show tool tips with more information when hovering your mouse over and would not generally be changed from the system default.

User Picture: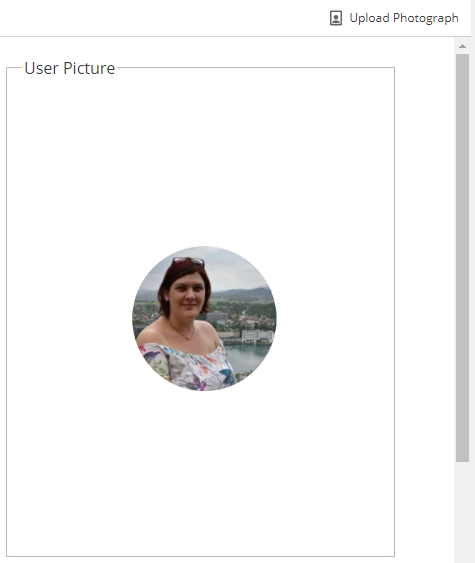 The user would usually change their own picture from My Space > About Me. If no user picture has been uploaded, the system will show the user initials wherever an avatar would appear.

If you want to change the picture on behalf of the user, click "Upload Photograph" and a pop up will show for a file to be uploaded: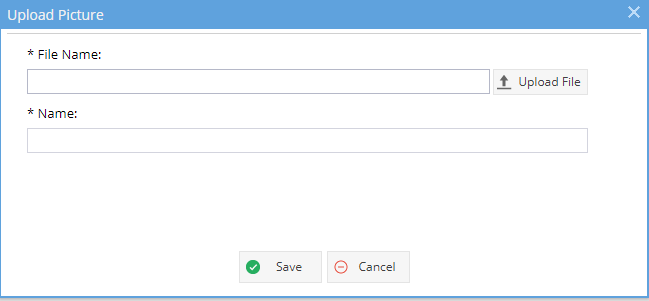 Company Information:




This section allows you edit the Access Level (Profile), Job Title (Position) and Manager.
Normally you would not edit the calendar, start or end dates.