To stop using the KPI Approvals, go to Portfolio > Portfolio Summary
Double click on the Asset (Company)
Click on the KPIs tab
Click on the Approval Settings button.




In the pop up window, use the checkboxes on the left to uncheck boxes for some / all KPIs in the list you no longer wish to use approvals for.
Click Save once the Objectives have been selected.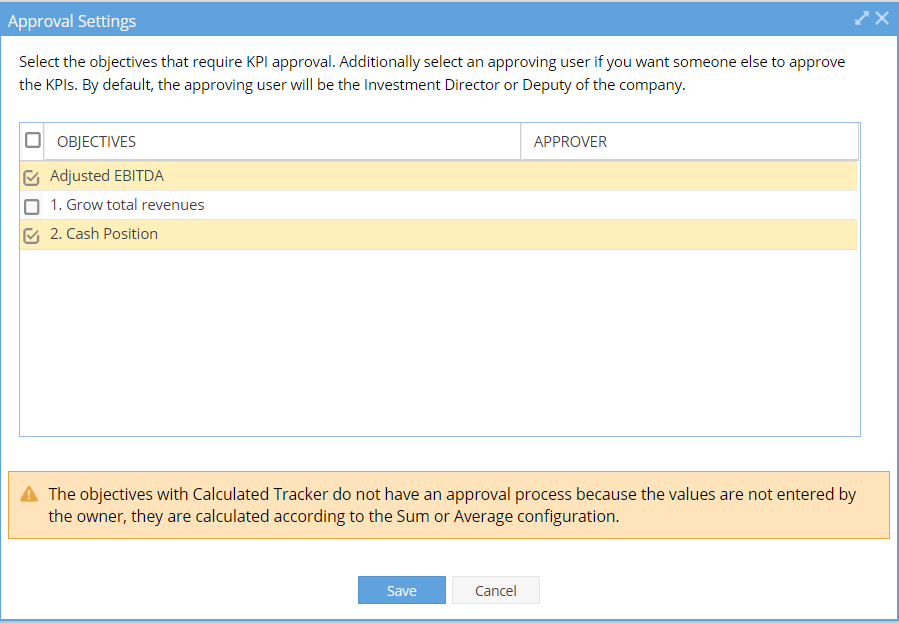 The KPIs tab will now show a green tick to the right of the Objective name to indicate if Approvals are being used.
If you have turned off all approvals, no ticks will be visible.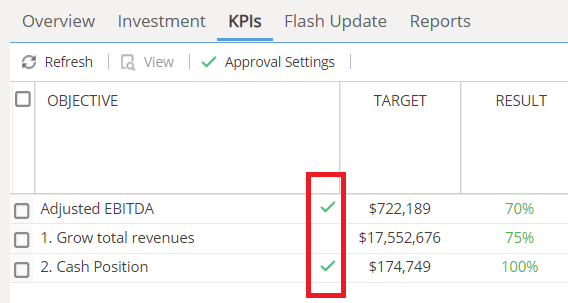 In the Company > Objectives > Objective Details view, the Timeline section will keep a record of the approval changes: