The Share tab will be available for existing reports. You can either click on the Share icon

or select the Share tab when viewing the General Information tab.

When you first create a report in Untap, the creator is the only person who can see / edit the report.
To share the report with other users of Untap, you need to come to this tab and update the permissions.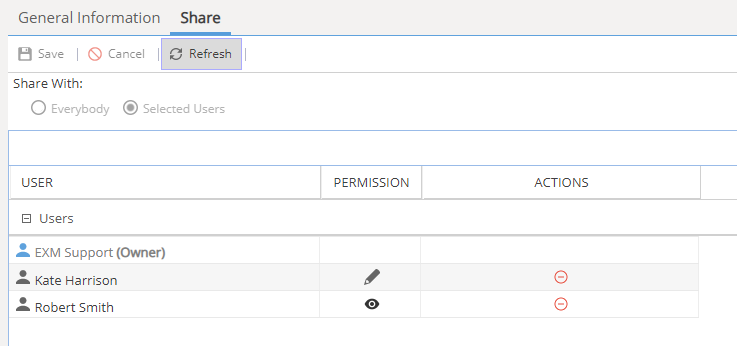 Icons along the top of the screen:
Back Arrow



At the top left of the screen, this takes you to the

previous

screen.

Expand Screen


The arrow icons make the menu down the left hand side of the page
invisible to maximise the space available to display the details.
When you use the button again the menu will reappear.
Close Window


Use the X to close the page (the main screen will show blank).
Choose a sub-menu from the left hand side to load a page.
Save


Save any changes made to the Share tab.

Cancel


Cancel any unsaved changes made to the Share tab.

Refresh


Looks for any updates to information displayed on the page.


Changing Share Permissions:

1) Double click on the radio buttons or in the 'Users' section to allow edits to be made.
2) Use the radio buttons to select if you want the report shared with everybody or selected users.
3a) If you select "Everybody" - check if you want the permissions to be view only

or allow edits

and click Save.
3b) If you select "Selected Users" - look to the top right to see two people icons.
The blue head icon

allows you to select individual users: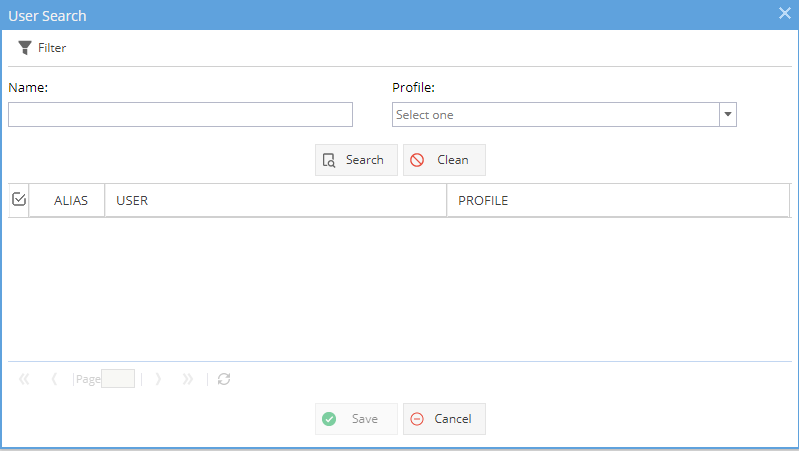 The grey head icon

allows you to share the report with any users with a certain profile: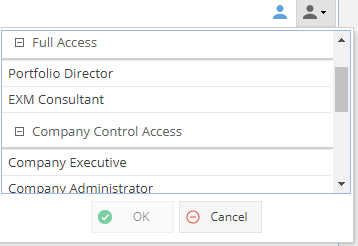 When a user or profile is added to the list, you need to check under the permissions to see if they have view only

or edit

permissions.

Remember to click Save after making any changes.