Example of the Investment Status screen:




Summary Boxes:
The summary boxes will remain at the top of the Investment Status screens, regardless of which tab is being viewed. Click on a summary box to show a detailed breakdown.

Company
Result Status


The Company Result Status shows the performance of
the strategy set up in the Value Creation Plan (VCP).

The Objectives

and

Weighting shown in the list
are configured at the top level of the VCP.


Execution Status



The

Execution Status

shows the

Progress %

of the

Actions

.




Click on the

S Curve

to see details of the Actions




and

Investment Values

(if applicable).




Note: Untap will calculate the %, where Actions are weighted
automatically in the background based on their duration.
Objectives need updating



Objectives need updating will show any Objectives where the

actual values

for the

KPI Targets

have not been entered for the

last period

.

Changes to Targets



This box will make you aware if an

Objective

shared with the Portfolio has had the

KPI Targets

changed after being

published

.







Click on a tab below to find out more:


The Overview tab is broken down into several sections:


Company Info:
Displays basic information about the Company.



*Number of employees is the total shown on Company > Admin > Company Users
(Total includes Inactive users)

Click the pencil icon to edit the Company Name, CEO, Sector, HQ Location, Currency or Website address: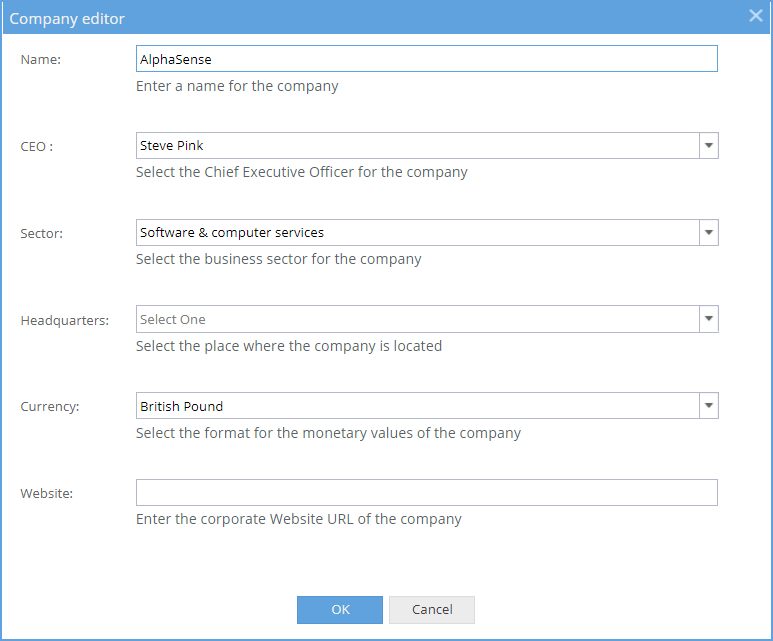 Note: These details can also be edited via Company > Information > Overview via the Details section.


Investment Thesis:
This section will show Enterprise Value (EV) information alongside Valuation / Multiples:.



Click the pencil icon to edit the EV or exit year information: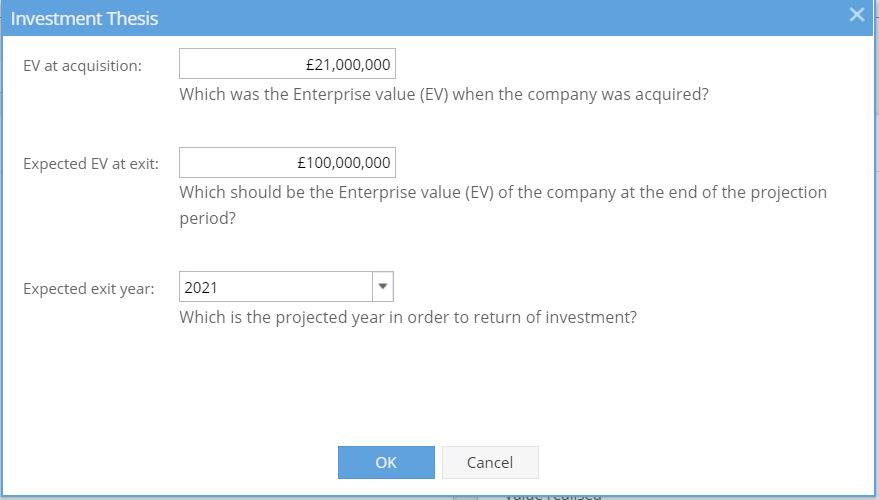 The Valuation Formula can be updated from the Investment tab.




Executive Team (Board Members):





Click on the + plus icon to add people to the Executive Team.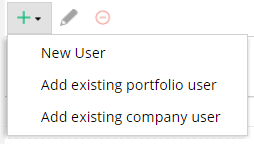 If you create a new user a pop up box asks you to fill in some details: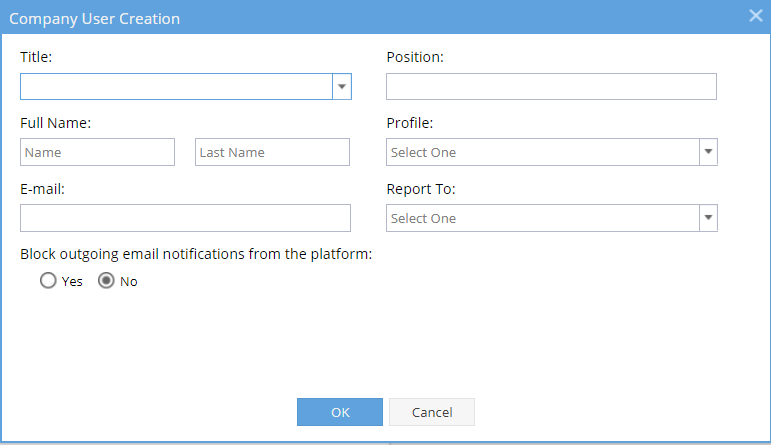 Click the pencil icon to edit an existing team member's Position or Incentive Plan.