Untap Link allows users to update KPI Targets from Microsoft Excel.
Once you are logged in select the Update Targets from the main menu dropdown.
If you are a part of multiple companies you will need to select a company, otherwise this will be automatically selected.
Select the financial year that you wish to modify (this defaults to the current year) then click Refresh.
Untap Link will then retrieve any existing data and display it in a new sheet.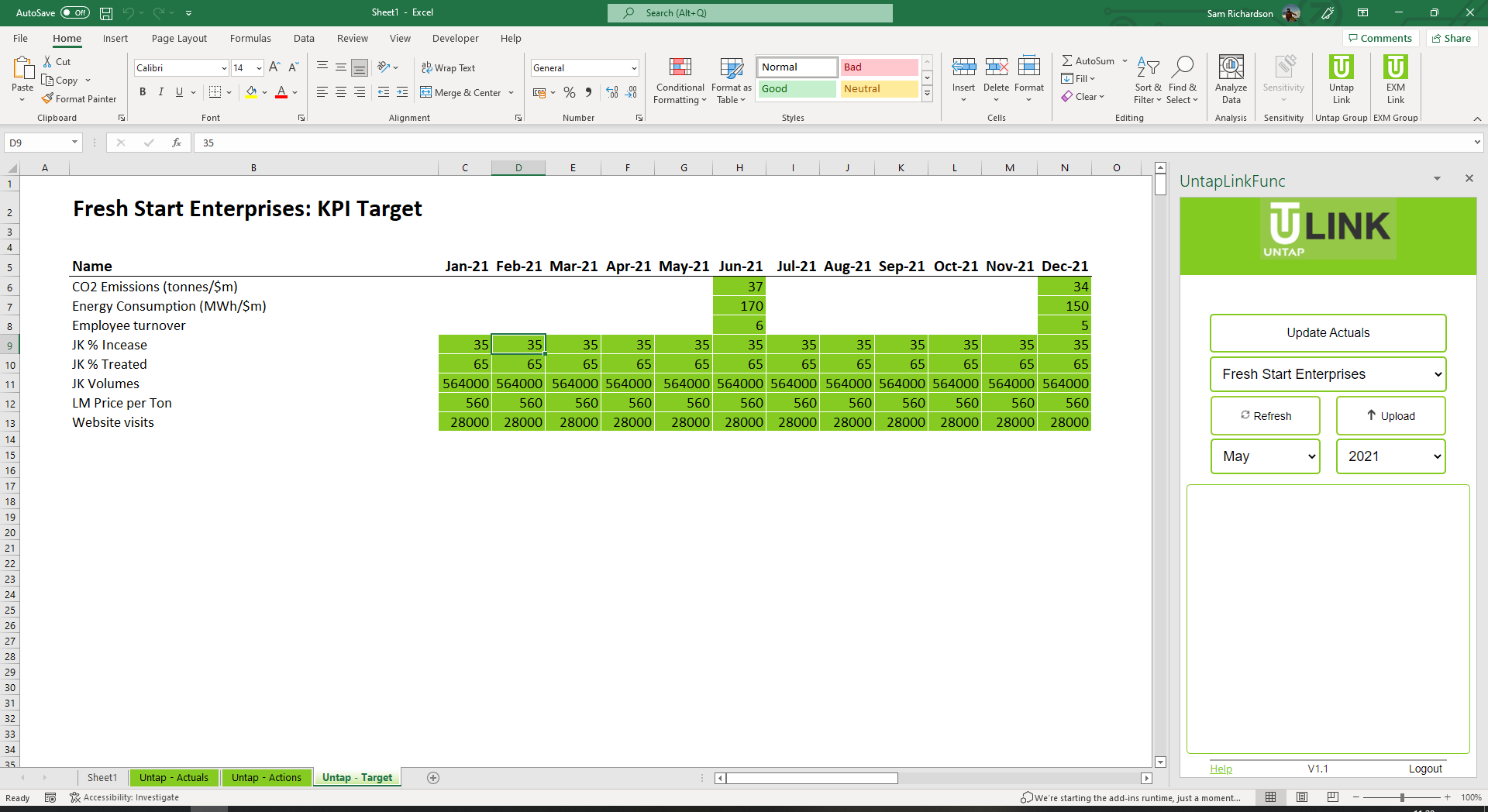 The KPI name and periods will be displayed along with the appropriate target values. Note that you cannot change the configuration of a target from here, only the values themselves.
Editable values are highlighted in green, based on the configuration in Untap.
Once you have edited the values, click upload to update them in Untap, the dialog box will highlight any errors